CMS' Corporate Credit Manager has been the industry standard in commercial credit management software since 1985. It has grown through the years from a simple spreadsheet display to a full blown windows enterprise application. With over 1500 users worldwide, CCM has established itself as THE credit management system. Using the knowledge gained in our years of working in the credit industry and much feedback from our user community, we have taken the next step in credit management.
Introducing the CMS Credit Suite – a web-based suite of credit management tools, complete with commercial credit scoring, financial statement analysis, credit limit modeling, collection monitoring and management, and robust database reporting, delivered from an efficient user-created dashboard.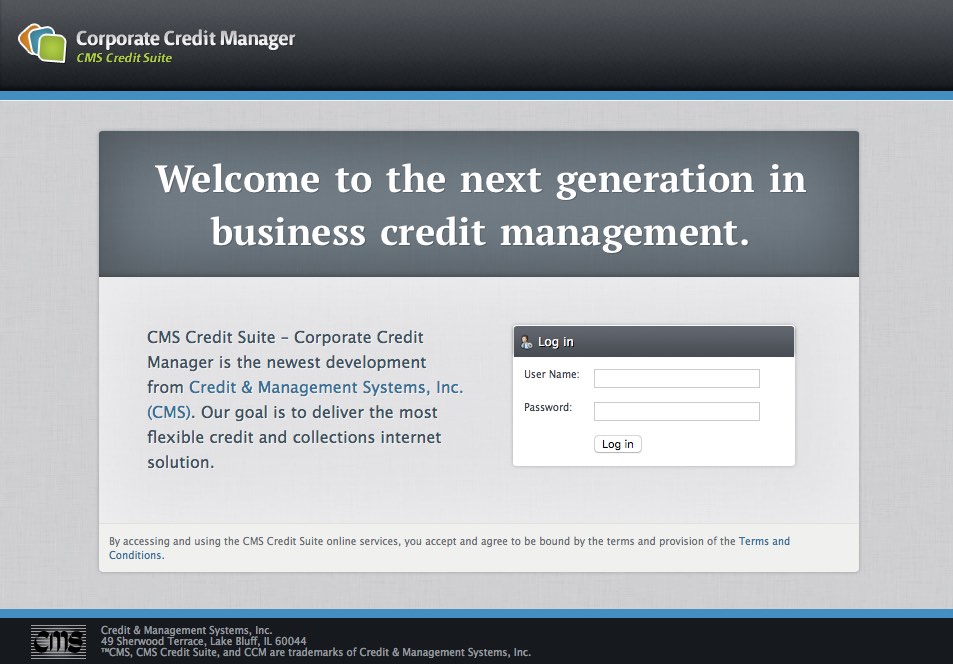 ---
Dashboard
Each user's dashboard provides an at-a glance view of key performance indicators, alerts, work flows and other data relative to that user's account portfolio. Continuously updated, the dashboard drives needed actions to the user immediately based upon account prioritization rules. A single click from the dashboard opens an account for information access, updates, and actions as needed.