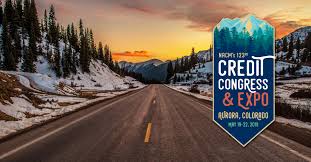 Credit & Management Systems has been a proud exhibitor at the NACM Credit Congress since the inception of exhibits. We are also a preferred provider of the NACM's National Trade Credit Report (NTCR). This report data can be merged seamlessly into CMS Credit Suite, making your data investment work harder for you!
Stop by our booth and hear about new enhancements to CMS Credit Suite and what's on the horizon. Let us show you how you can consolidate all of your critical account information into one easily accessible place! AND, we have SPECIAL PRICING just for those attending NACM that will make it easy improve your credit and collection operations using CMS Credit Suite. Come by and see us, and we'll tell you all about it!
We will be at booth 510. Exhibit hours are:
Sunday: 4 – 6 pm
Monday: 11 am – 2 pm and 5 – 6:30 pm
Tuesday: 10:30 am – 2 pm
Hope to see you there!
Your friends at CMS,
John, JW & Kim